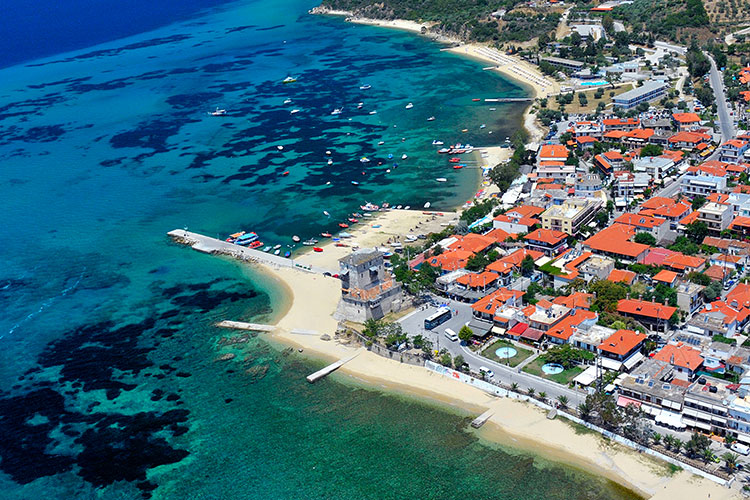 On the top of the Mount Athos peninsula and at a distance of 120 km away from the airport of Thessaloniki lies Ouranoupoli, the Gate of Mount Athos.
Ouranoupoli is a divine landscape, combining mountainous and sea beauties, promising unforgettable holidays, especially for the travelers seeking the relaxation, away from the stress of the town. The village seems to be a serene portrait which welcomes the pilgrims and prepares them for their spiritual journey to Mount Athos.
Besides that Ouranoupoli means in Greek, the city of the heaven, the city who drives you up to heaven… Its visitors are welcomed by the Tower of Andronikos, the "alert protector" of the city for centuries, built in 1344 by the monastery Vatopediou as a protection from the pirates.
In front of the tower lies the port, the gate of Mount Athos, where either the ferry boats travel to the monasteries or cruise around the peninsula at a distance of 500 m from the beach.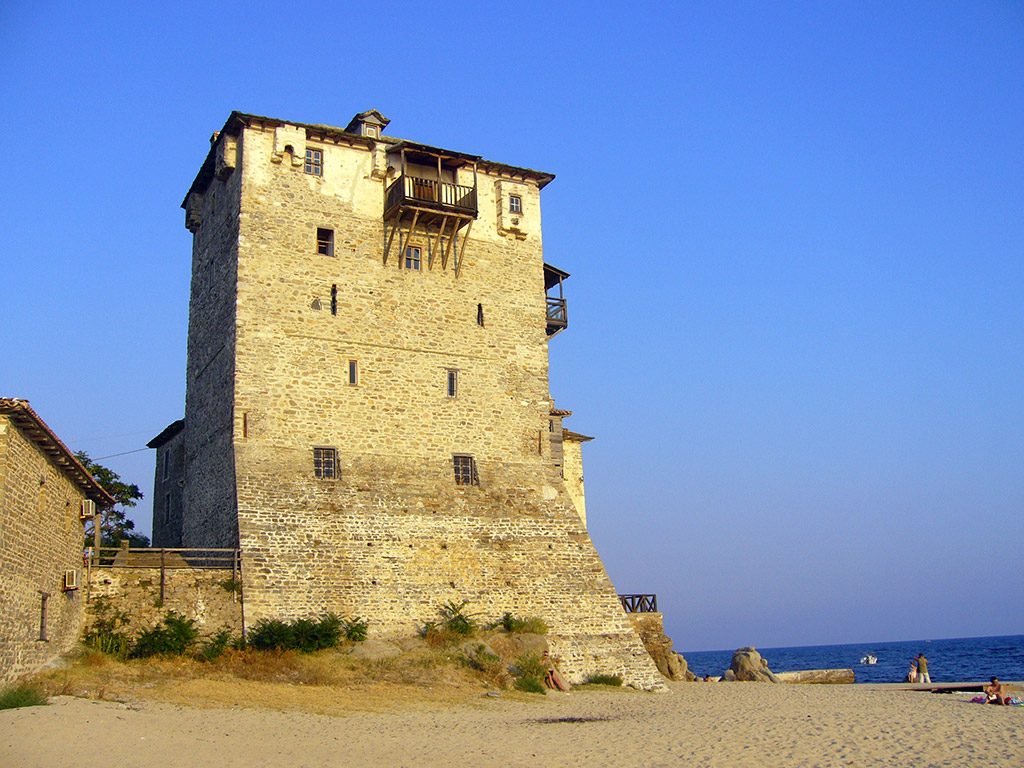 The Tower
The tower is known to have existed already in 1344, but appears to have been older than this.
In May 1379, the "despot" (King) of Thessaloniki, loannis Palaeologos, was hosted at the tower and during his stay there granted it exemption from taxes. It must have suffered considerable damage from the earthquake of 1585 and, probably, received extensive repairs. In August 1858 the tower is reported "empty and uninhabited inside" (presumably after being burned down during the devastation of Halkidiki in the revolution of 1821), but this same year saw the beginning of extensive repair and reconstruction works that gave it its present form.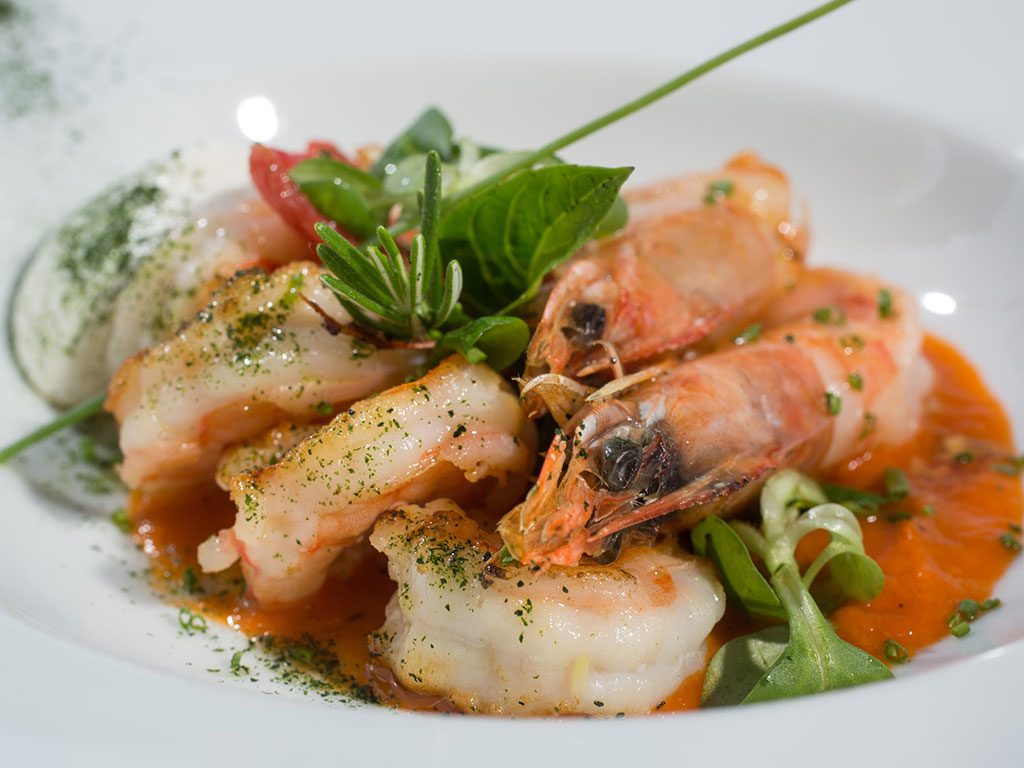 Gastronomy
There are excellent restaurants along the area where you can taste the authentic Greek cuisine, consisting of fresh fish, seafood and other dishes that will get your mouth watered. Since the area is a developed fishing region, it isn't uncommon to have just brought catch served in front of you.
Greek fast food awaits you, in general, at every corner. Find out why traditional Greek fast food specialties, such as gyros and souvlaki, found their way to consumers throughout the world.
[ Read More ]